When you master your communication, you master your life

and

career
Soar Coaching & Consulting improves your career,

relationships, AND health by teaching you HOW to confidently, clearly and convincingly

communicate your ideas, needs and value.
So you're saying to yourself

"I'm finally heard and navigating interactions with EASE!"
(Your company's results & profits will follow)
Get started
Our mission



Our mission is to put a fundamental right back into people's hands – the ability to know and express themselves without fear, guilt, imposter syndrome or worry that speaking up will jeopardize what they worked hard to create.
In my decades of working in corporate America, coaching, being a wife and mother, I've found that
knowing how to express yourself confidently, clearly and convincingly is THE NUMBER ONE

path to anyone manifesting their desires

(even profits) and

SOARING

to new

heights

of empowerment, joy, health, fulfillment, and success.
How we get you soaring
(Our offerings)




At Soar we go beyond inspiring you to "just speak up", "be more confident" or "just ask" -- and teach you HOW TO.
Master your
style
Learn

"Why am I doing this & what can I do differently?!"
Using the Enneagram personality assessment individuals and teams understand their unique communication style, why they work well with some people and not others AND 2-3 strategies unique to YOUR personality type to "do things differently" to unlock your FULL potential and fulfillment.
End the days of self-sabotage, and frustrating habits - and FINALLY be understood, work better with others, and influential.
Get me started!
Communicate powerfully
Learn "How can I speak

confidently & convincingly?"
Using my proprietary Power of the Ask system, you learn how to be powerful and influential in your career and relationships without being aggressive or overly masculine by OVERCOMING the 4 biggest challenges women face when communicating:
Clarity
Conviction
Mindset
Delivery
The transformations our clients make with this system are show-stoppingly powerful.
Get me started!
Why our approach works
No one else is teaching empowering communication in such a
holistic, action-oriented, deep way that transforms

your skills AND mindset, while guiding you on how to

APPLY AND TAILOR

the systems and strategies to your situation, material life, relationships, and health.
I do, and it's what enables me to empower others to change their habits, beliefs, and lives NOW AND LONG after we've worked together.
Think of it like a wound. Strategies alone are band-aids (Band-aids are temporary and fall off).
Strategies PLUS deep shifts in your understanding of your personality and mindset are what

CREATE THE TRANSFORMATION you're looking for.

I believe the combination is essential, so it's how I coach and why my clients see the results they desire.
Ready to create the transformation and life you're looking for? SOAR when you communicate, instead of flap, flail, or nose-dive through your days?
Yes, get me started!
Actionable
The systems you learn are actionable and broken down into pieces that make you go "thank god I understand & know how to use this!" -
even under pressure

and amidst a busy life, when you tend to default to bad habits.
Sustainable
After our courses you'll be thinking "I know what's happening right now AND how to coach myself through it!" because our strategies are repeatable
& we teach you to internalize them.
Deep healing
You'll notice REAL shifts and results because we combine deep mindset and belief healing with logical, brain-based strategies - lasting change REQUIRES BOTH.
Self knowledge
You'll be pleasantly surprised at how many answers you have inside yourself - it just takes me asking the right questions, in the right frame, to extract the information that creates rapid and long term change.
Relatable & vast experience
I'm one of the few who bridges the corporate world, family world and the metaphysical world to understand the real challenges and how to resolve them in every area of life.
Undeniable results
The results and ROI for my clients are fast, exceed their expectations and undeniable.
People at these organizations are

soaring to new heights...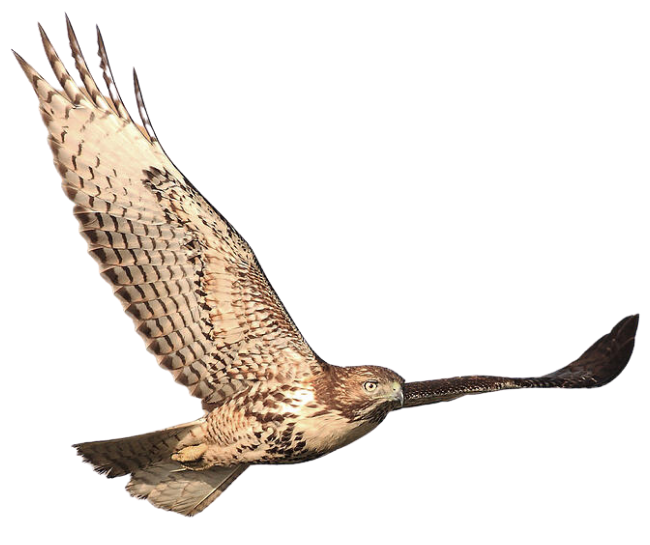 Why "Soar"
Every watched a bird soar? It's

EFFORTLESS

and they look like they're having a

BLAST!
That's exactly the state I get my clients to, and YOU deserve to live in too.
If you're like most of my clients you found me after spending years flapping your proverbial "wings" transitioning from one phase of life, relationship and goal to the next - maybe even taken some nose-dives. Those days can come to an end through working together.. zlus, with a last name like Hawk, Soar is a natural fit for my company's name!
Ready to SOAR when you communicate, instead of flap, flail, or nose-dive through your days?
Get me started soaring
Hi, I'm Jacqueline!
16 years in the corporate world at Deloitte and with startups, half a lifetime of therapy and energy work, being and staying married, being a conscious parent, and coaching taught me how to look at myself and others to
unlock my best, and equip myself with the
skills to choose how I show up in EVERY MOMENT and speak up for
my deepest REAL needs, desires and ideas.
That could be the schedule and support I need at home and work to be efficient and rested instead of overwhelmed and resentful, the ideas I propose to make a better business, the pay I need to match my contribution, the appreciation I need at home and work to feel good about how I spend my time, or speaking up because my daughters school is feeding kids cupcakes and we'd prefer veggies or fruit.
BUT
I DID start out on the path my family, friends, co-workers and

partners wanted of me and what I assumed I "should do".

That led to being passed up for my first promotion because "I didn't ask", being inauthentically agreeable in relationships until my 30's when I told a boyfriend what I needed and he left, butting heads with colleagues, and sharing my ideas 5 times only to get a "no" or have someone repeat it and get credit.
When I became aware of how my personality as an Enneagram 7-4-1 impacted my communication, AND created my Power of the Ask system

EVERYTHING changed.
I've been
UNSTOPPABLE AND EMPOWERED,

and manifesting my desires through powerfully spoken words and my own style ever since.
Now it's your turn - and you deserve this!
If credentials are important to you, I'm a...
Former corporate leader at Deloitte

Certified International Coach Federation

Certified Enneagram Coach (iEQ9 Level 2)

Certified Neurolinguistic-programming (NLP) Coach

Wife & mom

Forbes Coaches Council Member

Enneagram 7-4-1 ("The Visionary, holding a vision of the way the world could be in

order for life and spirit to thrive")

Human Design 4/6 Projector ("role models who influence and show others how they can live their life authentically

and fulfill their purpose)

Body Code Practitioner
Yes, get me started!
Are you ready to soar to new heights in your relationships, career, health and happiness?
Subscribe to our newsletter
Join the hundreds of people receiving insights, inspiration, and strategies to master their communication, and master their life.